Welcome to the Golem Man Minecraft video Wiki
This wiki is about a certain type of minecraft video series. My nickname is Golem Man and I make minecraft videos for fun and entertainment. You are welcome to join the wiki and watch my videos and tell me what you think of the videos.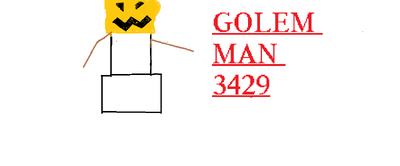 Describe your topic
Write a descriptio
Latest activity
Photos and videos are a great way to add visuals to your wiki. Find videos about your topic by exploring Wikia's Video Library.